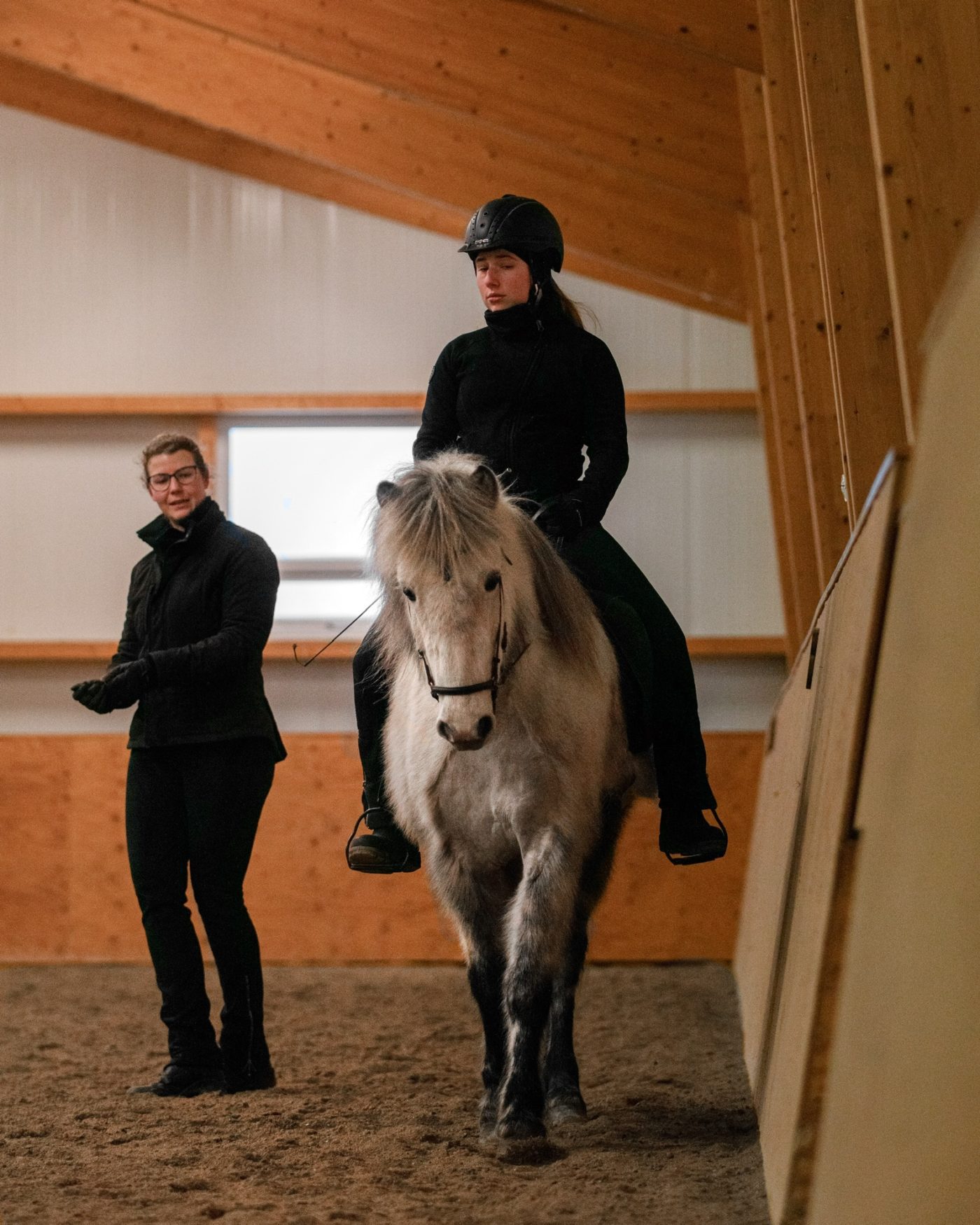 Riding lessons in Iceland – the perfect gift for every Icelandic horse lover!
Here in Kjarr, we offer riding lessons on our own-bred and well trained horses. Learn from them & from our Hólar-educated riding teachers, how to bring lightness in your training.
Experience the joy of riding a horse that is light on the aids and has a good education. This will help you to have a better and more understanding communication with your horse at home.
We focus on personalised instruction tailored to each riders individual needs.
The farm is located in south Iceland, just 45 minutes from Reykjavik. We can teach in the languages German, English & Icelandic.